I just finished watching this drama. For me, it's very tense drama. It's been a while since I watched such a serious drama especially about hacking, terrorist and virus attack. Moreover, the casts are teenagers and there aren't many senior actors/actresses (as my knowledge). You can find more about the cast from D-Addicts here.
This story is taken from a same title manga, or you may say it's live action of the manga.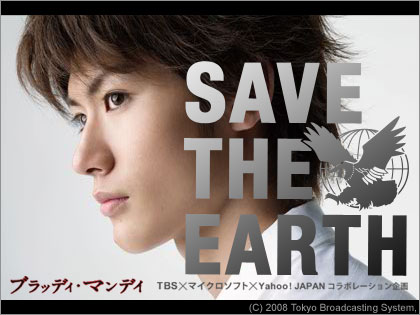 The main character of this story name Takagi Fujimaru, or so called "Falcon" in the network. He lives with his sister, Takagi Haruka who needs to go for dialysis due to her kidney problem, and her father, Takagi Ryonosuke who seldom at home because of his work as THIRD-i agent or special unit agent. Fujimaru was arrested once by his father's office since he was red-handed caught hacking. He was scolded and forced to make a promise to his dad not to hack anymore.
I found that this drama build the story arc very well. It made me curious episodes after episodes, who's the bad guys, what they are planning next, the twist and the conflicts around Fujimaru. The more Fujimaru tries to protect people he loves, the more he discovers secrets related to the hacking activities in the past.
It also took me to guess which side of who and whom 🙂
I really hope to see the continuation of this drama as there are some spaces left to elaborate the arc. Somehow, I feel that this drama describes how people live their life nowadays, some are full of anger, disappointment towards the society while others feel that humanity still have hope to be better.
Web Links: